In Jeff Fisher's 20 years as head coach he has never taken an offensive lineman in the first round of a draft pick. This is why it was so surprising for Greg Robinson to be picked #2 for the NFL Draft. Greg Robinson has had little to no limelight before the 2014 NFL draft pick, but that didn't stop him from becoming one of the top offensive lineman available. The St. Louis Rams had the second pick this year and everyone is wondering why this little known lineman wasn't known of before.
Greg Robinson is 6 feet 5 and 332 lbs... He has excelled at run blocking but has struggled in pass protection. Currently we don't know if Robinson will be a left guard or a left tackle for the Rams. Can you imagine encountering this man on the football field?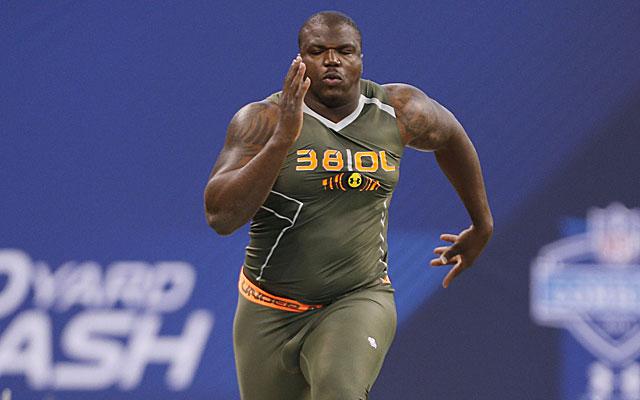 Two of the most physical players available in the draft pick were Robinson and Aaron Donald. Both of which were added to the Ram's defensive-line. The defensive-line will be hard to beat with Robert Quinn and Chris Long, Greg Robinson, Aaron Donald, and Michael Brockers to tackle.
Before Robinson was picked he started every game played at Auburn University. He was a foundational player and one of the reasons why the Auburn Tigers' made it to the BCS National Championship Game. His performance awarded him the All-American honors via the Football Writers Association of America.
Robinson is already being compared to Orlando Pace because of his size and build. Though Pace's legacy is something that will be extremely difficult to match, if anyone has a chance it is Greg Robinson. Robinson will definitely get the practice he needs to gain his skills, he has been drafted into one of the toughest divisions for NFL offense.